Rotary was started in Chicago in 1905 by Paul Harris, a young lawyer, who wanted to form "a fellowship composed of just one man from each of many different occupations, without restrictions as to their politics or religion, with broad tolerance of each other's opinions." Meetings were rotated between the offices of the initial members, which gave rise to the names of "Rotary" and "Rotarian." Rotary is the oldest and one of the largest service clubs in the world.

Rotary is now officially defined as "an organization of business and professional persons, united worldwide, who provide humanitarian service, encourage high ethical standards in all vocations, and help build goodwill and peace in the world."
THE MOTTO AND OBJECTIVE OF ROTARY
The motto of Rotary International is "Service above Self." Rotary encourages and fosters the ideal of service as a basis of worthy enterprise and, in particular:
The development of acquaintance as an opportunity for service
High ethical standards in business and professions, the recognition of the worthiness of all useful occupations, and the dignifying by Rotarians of their respective occupations as an opportunity to serve society
The application of the ideal of service by every Rotarian to one's personal, business, and community life, and
The advancement of international understanding, goodwill, and peace through a world fellowship of business and professional persons united in the ideal of service.
---
For any inquiries, please use the following form:
Robert Burns
Membership Chair
President-Elect
Kate Wilhelm
President-Nominee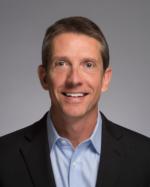 Bill Ewing
Club Foundation President
Oakley Van Slyke
Rotary Foundation Chair
Jeremy Dugan
Past President
Noah Burns
Youth Service Chair
Bryce Shank
Vocational Service Chair
Bettie Johnson
Club Service Chair
Joseph K. Anderson Jr.
Sergeant-at-Arms
Paul H. Henry
Club Programs Chair
Larry Burbridge
Member-at-Large